7 tags
HEADLINER TOUR UPDATE!
Hey guys, As you may or may not have heard already, Deaf Havana unfortunately will not be joining us on our Headliner this fall. We are extremely bummed as we love those dudes to death but unfortunately VISA paperwork has been taking longer than expected and they just can't risk coming over here without that being cleared. We just wanted to get the word out before the tour started so no one...
5 tags
TFT Cancels Go Radio's "Lucky Street" Tour
Family, To all the TFT Family out there in our Nation, we are saddened to inform you that we have had to back out of the "Lucky Street" tour that Go Radio so kindly invited us out on. Our apologies go out to the band, and more importantly our fans that were looking forward to seeing us this spring. There are personal reasons behind our decision and there are issues that will need to...
4 tags
6 tags
NEW YEAR WEEKEND SALE!
We wanted to make this first weekend of the year special for all of those we care most about. Which is you! Our family. So head on over to www.therefortomorrowmerch.com and start your year out right by repping some TFT Gear. We have some brand new items up on the store so browse around. NOTE: The Verge is back in stock and so is the V Stacked red T-Shirt! Here's to a memorable year. ...
4 tags
4 tags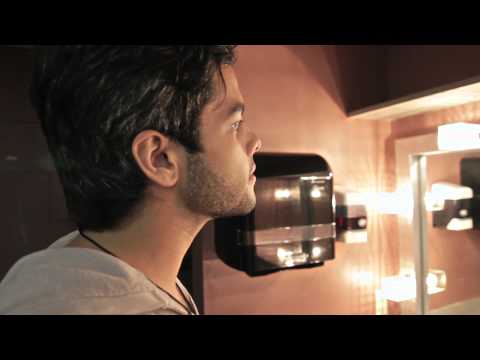 5 tags
TFT LIVE! IN ORLANDO
Home For The Holidays Show DEC. 27TH @ THE SOCIAL // 6 PM // $13 TICKETS: http://tinyurl.com/ TFTHolidayTix W/ BEFORE YOU EXIT & OCEANA  Over an hour of all your favorite TFT anthems, including those that've never been played before!  -The Boys
4 tags
8 tags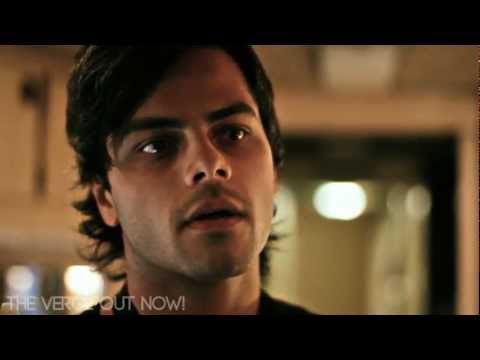 2 tags
4 tags
6 tags
5 tags
5 tags
PHOTO BLOG // WARPED TOUR FOR TMRW
This Summer was proof that a foundation of powerful young music lovers is developing around our music. TFT Family is brewing in places we never expected. Thank you to all who went out of their way to dedicate themselves to our shows at Warped Tour every day all around the country!  Photography By: Christian Climer, Pampan Zhang, & Kelly Mason INTIMACY DEDICATION  ON SET OF...
8 tags
Watch
It's HERE! The Music Video Premiere for 'Hunt Hunt Hunt'. MTV has been kind enough to let us grace the front page of MTV.COM. Go check it out and leave love in the comments section! Directed by Robby Starbuck
9 tags
4 tags
SMARTPUNK [FOR TMRW] LIVE!
Some acoustic versions of a few pieces off of The Verge. Enjoy the rawness. NOWHERE BLDV.??? [AKOUSTIK] GET IT [THE PIANO VRSN] HUNT HUNT HUNT [AKOUSTIK] -TFT
3 tags
2 tags
3 tags
The Verge // #15 on Alternative iTunes Charts
GET IT.
6 tags
4 tags
Nowhere BLVD. LIVE! [Discovering: The Verge]
Nowhere BLVD. LIVE! // There For Tomorrow DISCOVERING: THE VERGE LIVE SESSIONS Directed By Chris Grieder @ Paint It Black Studios in O-Town, FL Pre Order 'The Verge" NOW : http://itunes.apple.com/us/preorder/the-verge-deluxe-edition/id441742857 2 DAYS   the verge the verge the verge the verge the verge the verge the verge the verge the verge the verge the verge the verge -TFT
4 tags
Warped Tour TakeCOVER // TMRW Meets The Press!
THE NEW POP ROCK // Maika on the cover of Alt Press!  Warped Tour is here & so are we to leave our mark on it. Dedicated Dallas TFTFam have already been expressing their love & excitement for 'The Verge'.  SEE YOU IN THE USFORTMRW
2 tags
4 tags
6 tags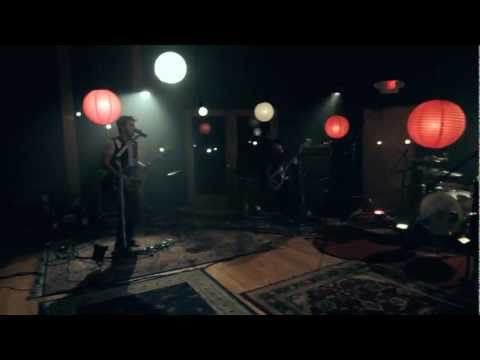 4 tags
4 tags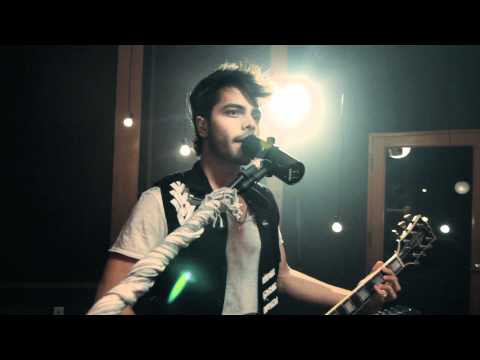 4 tags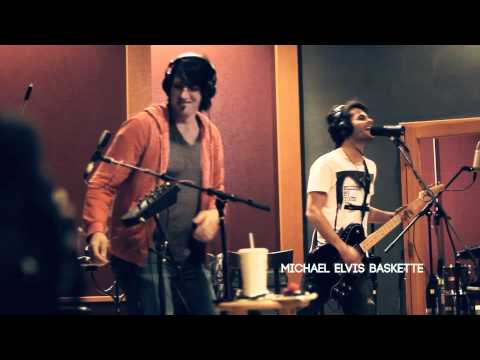 5 tags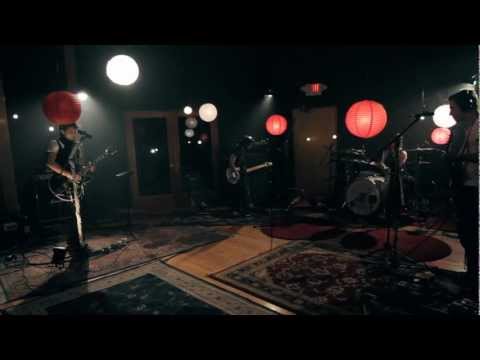 6 tags
NEW TFT SWAG: Warped Tour Style
BRAND NEW TFT SWAG just came in the door… literally. Pick this bracelet up for $5 on Warped Tour this summer ;) -TFT
3 tags
3 tags
THE VERGE Takeover Mission
GET YOUR V FACES ON. It is now one month away from THE VERGE release on JUNE 28th. Join the movement by helping us spread this fire to win prizes. MISSION GUIDELINES BELOW VVV Online Takeover // June 2-10  The goal of the online takeover is to spread THE VERGE to the online world. The Internet is one of the easiest ways to reach people.   Tuesday 5/31 – Purchase Hunt Hunt Hunt and The...
5 tags
PHOTO BLOG // TraVel TraVel TraVel
We've been in preparation mode & have been a bit quiet, but that is all about to change. I took a trip to NYC for some exciting stuff to come. I went solo, so I missed my brothers in art, but you'll know why soon enough. Letting you in on the TMRW life a bit. Pardon the less than flattering quality, I still rock the iPhone 3GS. -MM THE PAST FEW MONTHS HAVE BEEN… ...
5 tags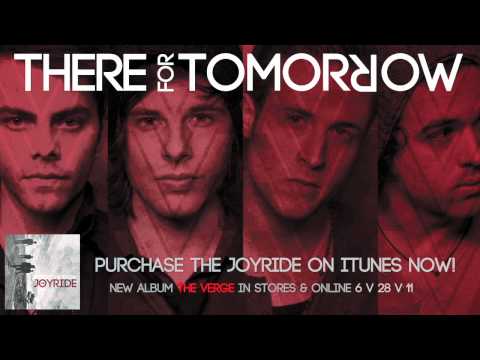 PropertyOfZack Interview // There For Tomorrow
propertyofzack: Maika Maile of There For Tomorrow stopped by New York City not too long ago and PropertyOfZack was lucky enough to grab a few minutes of his time. Maika and I discussed the band's new record, The Verge, the writing process for it, faults on the band's last record, future touring, and more. Read up and enjoy! It was announced just a few weeks ago that The Verge would be...
5 tags
NEW SINGLE // The Joyride Release NEXT WEEK!
A NEW T.F.T. SINGLE 'THE JOYRIDE' is dropping next week. Off of our forthcoming album, THE VERGE [Definitely just found out that 'verge' in French means penis. Sweet.] You may recognize the song if you've seen us live in the past few months [that's you Australia, UK, & Europe]. You may recognize it if you sit around, surf the web all day, and find anything...
5 tags
7 tags
4 tags
TFT TAKES OVER THE GUNZ SHOW
Maika is on 'The Gunz Show' tonight speaking about The Verge, All things TFT, and of course a bit of nonsense. TUNE IN TO IDOBIRADIO.COM TONIGHT AT 9 PM EST   SPREAD THE WORD FAM.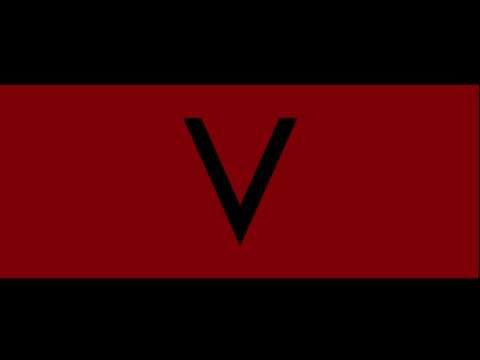 5 tags
Pre-order 'THE VERGE' now!
CLICK ALBUM COVER TO PRE-ORDER NOW! or here: http://hopelessrecords.com/therefortomorrow/ Exclusive UK/Euro Pre-Order: http://www.mamstore.co.uk/therefortomorrow THE VERGE 1.   The Verge 2.   Nowhere BLVD. 3.   SAAVE 4.   The Joyride 5.   Hunt Hunt Hunt 6.   Circle Of Lies 7.   Get It 8.   18 9.   Slip Inside (The Barrel Of Your Gun) 10. BLU 11. Stopwatch Affair 12. I'd Be...
6 tags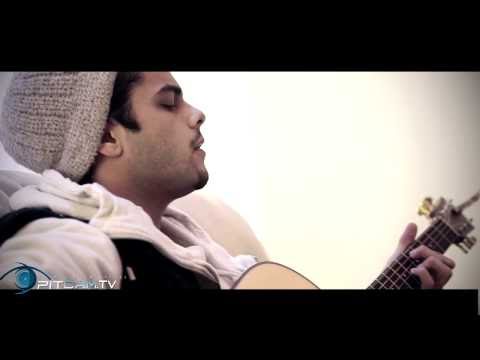 9 tags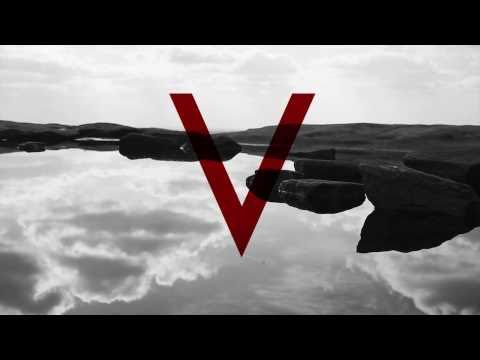 17 tags
11 tags
PHOTO BLOG // Behind The Scenes: TFT Live! Session
This week we returned to the mother land of creation that birthed our whole new album. The recording process we experienced was so special that we decided to re:create the magic that took place in the week we wrote the album. 13 songs, 7 days. All because of the energy that ran rampant in this room between the 4 of us and Mr. Elvis Baskette. BIG THX and much love to Paint It Black Studios in our...
6 tags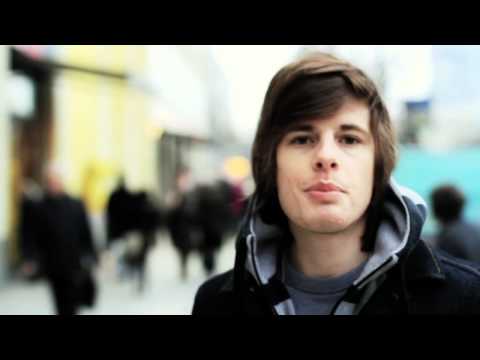 7 tags
PHOTO BLOG // EuropeForTmrw In Pictures
Some inspiring photography captured thru the lens of our very own Christian.  There were so many die hards over there, trüly amazing. Y'all have been to shows before, so you know how those go. Here we're bringing you a glimpse behind the trip to the select European cities as we soaked in the culture. IT'S GOOD TO BE CULTURED.  ...
4 tags